The Internet Source for Naturally Reared Puppies and Kittens

The NR Breeders listed in this directory

profess to subscribe to a protocol of

using no or limited vaccines;

a wholly or primarily fresh food diet;

the use of an alternative and

   supportive system of medical treatment

   as priority over western medicine, chemical     

   treatments and pharmaceutical products;

and a general philosophy of raising dogs and cats

   in a "natural" rather than a

   "technologically enhanced"  manner. 

Individual breeders will vary as to

their particular methods, and the extent to which

they may or may not  make use of different types

of feeding and protocols of care. 

This web site is designed to provide a location

for NR Breeders and those who are seeking NR pets

to find each other on the Internet. 

It is not responsible for any claims made by

any individual breeder or any prospective pet owner.

We do reserve the right to refuse to list any breeder

at our own discretion.

If you are an NR Breeder

who would like to be listed

If you are looking for an

NR breeder of Purebred Dogs

If you are looking for an

NR breeder of Purebred Cats

If you are looking for a product

of interest to an NR Breeder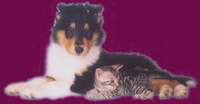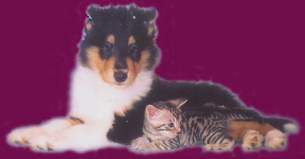 Chekia Divine Trust & Avondell Silver Slippers

NR Collie pup & Bengal kitten